Feel the Blessings of Japanese Culture & Buddhist Temple
Date(s) - 2023/10/02 10:00 AM - 1:00 PM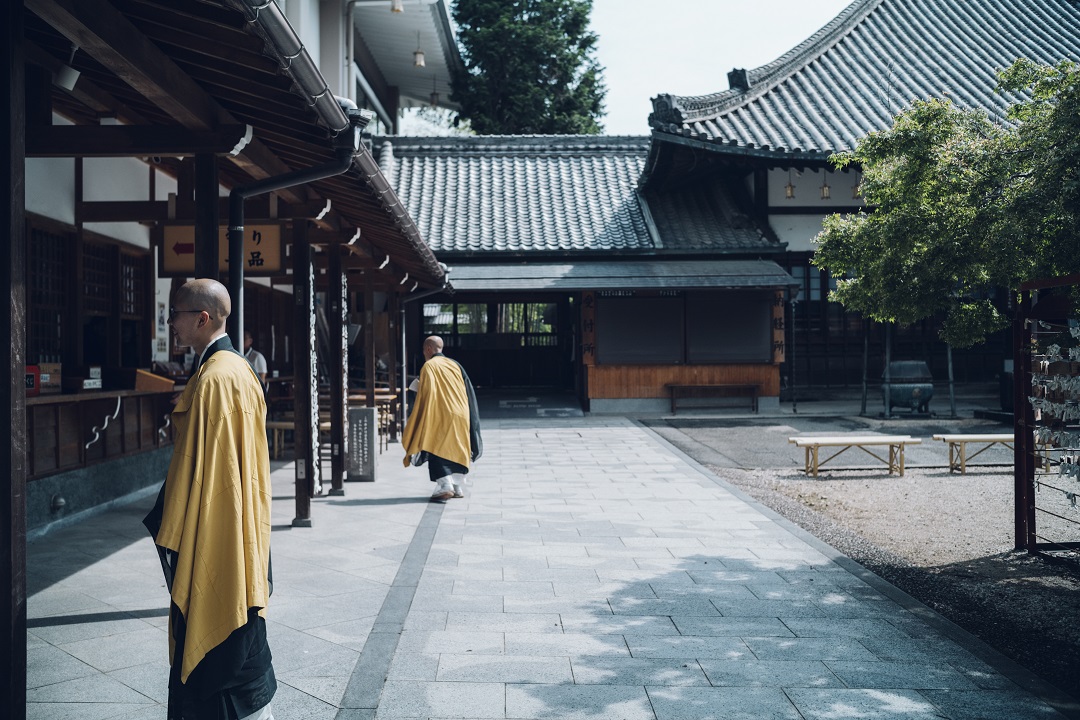 The tour will be held regularly on the first Monday of every month, and there are two types: a one-hour walking tour of the temple precincts with a Buddhists priest; or a three-hour tour experiencing tea ceremony, Asokukan (meditation) and walking tour.
Part of the tour fee will be donated to support local social welfare activities.
About tea ceremony and Asokukan meditation
During the tea ceremony experience, participants will spend a special time observing the heart of Japan, while watching the host's tea performance and experiencing the procedure of the tea ceremony at Chikusui-tei, which was moved from the former residence of Kusakabe Kyutaro, who was called a shipping king in the Taisho period.
In Asokukan meditation, participants connect with themselves through breathing. The meditation method of esoteric Shingon Buddhism is the technique which harmonizes our body and soul through the breathing control. Adjusting our breathing naturally calms our mind, and when we calm our mind, we can feel a peace. It is one of the trainings to attain wisdom and virtue.
Tour information

Date:Monday, October 2, 2023
Time:
[Tour A]Walking tour : 10:00 to 11:00
[Tour B]Walking tour plus the tea ceremony & Asokukan meditation : 10:00 to 13:00
Reservation:Required (up to 2 weeks before the event date)
Maximum number:15 people
Language:English
Participation fee : Collection the day (in Japanese yen cash only)
[Tour A] 500 yen
[Tour B] 5,000 yen
Allergy to Japanese sweet in tea ceremony : Not available
Meeting : at 10:00, at Main Gate of the temple
Notes:
※[Tour A]No age limit. However, it is not possible to participate with a stroller due to stairs.
※[Tour B]Ages 10 and up can participate.
※Please wear clothes that are easy to walk in as you will be walking up stairs and slopes.
※Changes to the 3-hour tour on the day are not possible.
※In the tea and meditation experiences, you will sit on the floor of a Japanese-style room. Please refrain from participating if you are uneasy about your legs
Tour schedule
[Tour A]Meeting → Tour of the precincts with a priest → Braking up
[Tour B]Meeting → Tour of the precincts with a priest → Tea ceremony experience → Asokukan meditation → Braking up
Meeting point
Main gate of Koshoji temple
※A staff member is waiting with a flag.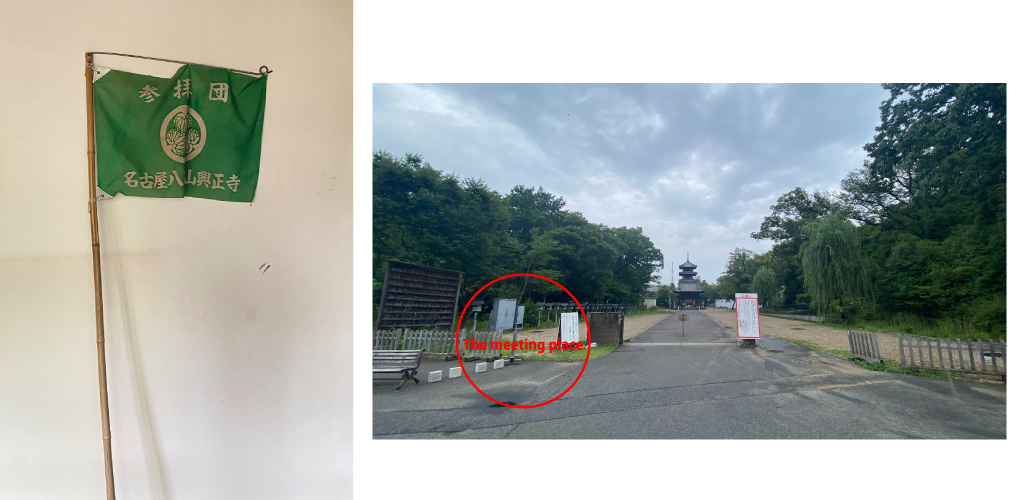 Note

please set so that you can receive the following domain.(@koushoji.or.jp)

Please inform me as soon as possible in case you want to cancel.(info@koushoji.or.jp)
Customer services by telephone are available only in Japanese.
Please remember that there might be a change in schedule.
Cooperation: Aichi Goodwill Guides Network (NPO)
ご予約受付
個人情報の取り扱いについては、プライバシーポリシーをご確認ください。