Thousand-lantern Memorial Event Tour
Date(s) - 2023/10/28 4:30 PM - 7:00 PM
Recently, the number of foreign participants in the Thousand-lantern Memorial Event has been increasing, therefore we decided to organize the tour so that people who do not speak Japanese can experience the event while learning the correct meaning as one of Japanese religious culture.
Participants in the tour will be given a special Gomaki, a wood stick for ritual burning, and after throwing it into the fire of the Goma, they will also participate in the fire-walking.
Part of the tour fee will be donated to support local social welfare activities.
"Sento Kuyoue"
Thousand-lantern Memorial Event is the autumn tradition of Yagoto-san Kousho-ji and also known as the Nagoya's fire festival. The big burning fire of Gomaki sticks will reflect our mind and wisdom in the quiet night precincts, and it will be a special experience that will bring time to look into our own heart regardless of nationality and culture.
Tour information

Date:Saturday, October 28, 2023
※In case of stormy weather, it will be postponed to the next day, October 29th.
Time:16:30 to around 19:00
Reservation:Required (up to 2 weeks before the event date)
Maximum number:15 people
Language:English
Participation fee : Collection the day (in Japanese yen cash only)
2,000 yen
※It includes a special Gomaki stick and a wireless earphone receiver.
Meeting : at 16:30, at Main Gate of the temple
Notes:
※There is no age limit. However, it is not possible to participate with a stroller due to stairs.
※Please wear clothes that are easy to walk in as you will be walking up stairs and slopes.
Tour schedule
Meet→Writing a wish on a Gomaki stick→Joining the ceremonial procession→Observing the memorial service→Putting the Gomaki stick into the fire→Experience of fire-walking→Visiting Dainichi Buddha statue→End of tour
※It is subject to change due to circumstances.
Meeting point
Main gate of Koshoji temple
※A staff member is waiting with a flag.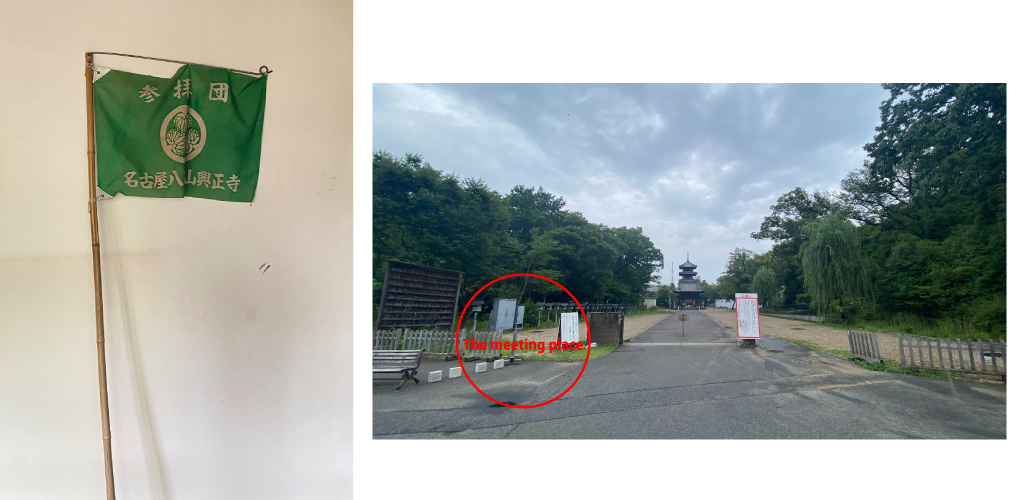 Note

please set so that you can receive the following domain.(@koushoji.or.jp)

Please inform me as soon as possible in case you want to cancel.(info@koushoji.or.jp)
Customer services by telephone are available only in Japanese.
Please remember that there might be a change in schedule.
Cooperation: Aichi Goodwill Guides Network (NPO)
ご予約受付
個人情報の取り扱いについては、プライバシーポリシーをご確認ください。